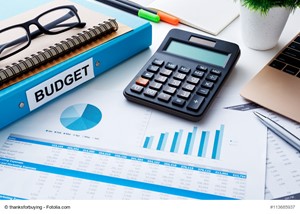 Establishing a homebuying budget can be tough. But for those who want to secure a terrific home at an affordable price, entering the housing market with a budget in hand can make it easy to accelerate the homebuying cycle.
Now, let's take a look at three questions to consider about a homebuying budget.
1. How much money have I saved for a home?
Examine your finances and see how much money is readily available for a home purchase.
Remember, the more money that is at your disposal, the more likely it becomes that you'll be able to secure your dream residence in no time at all.
Although savings are important, it is essential to note that those who have little to no money saved still have plenty of time to get ready for the homebuying journey. And if you start saving a little bit each day, you can move closer to accomplishing your homeownership dreams.
2. Do I need to get a home loan?
In most instances, a homebuyer will need to obtain a home loan so he or she can purchase a residence. Luckily, many lenders are available to help you discover a home loan that matches or surpasses your expectations.
Meet with a variety of lenders in your area – you'll be glad you did. Each lender can provide insights into assorted home loan options, explain how each home loan works and respond to your home loan concerns and questions.
Also, it often helps to get pre-approved for a mortgage. If you have a mortgage available when you enter the real estate market, you'll know exactly how much you can spend on a residence, thereby reducing or eliminating the temptation to overspend on a house.
3. How will my monthly expenses change after I buy a house?
Owning a home is different from renting an apartment. As such, you'll want to account for all potential expenses as you create a homebuying budget.
For example, a homeowner will be responsible for any home cable, internet and phone bills. This property owner also will need to consider any home maintenance costs like those associated with mowing the lawn in summer or removing snow from the driveway in winter.
Crafting a homebuying budget that accounts for your personal finances can be tricky. If you need additional support along the way, lenders may be able to provide expert tips to ensure you can acquire a wonderful house without exceeding your financial limitations.
Lastly, don't forget to reach out to a real estate agent for help along the homebuying journey. A real estate agent is a housing market professional who will go above and beyond the call of duty to assist you in any way possible. From setting up home showings to negotiating with home sellers on your behalf, a real estate agent will make it easy for you to secure a superior home at a budget-friendly price.
Consider the aforementioned homebuying budget questions, and you can speed up the homebuying process.